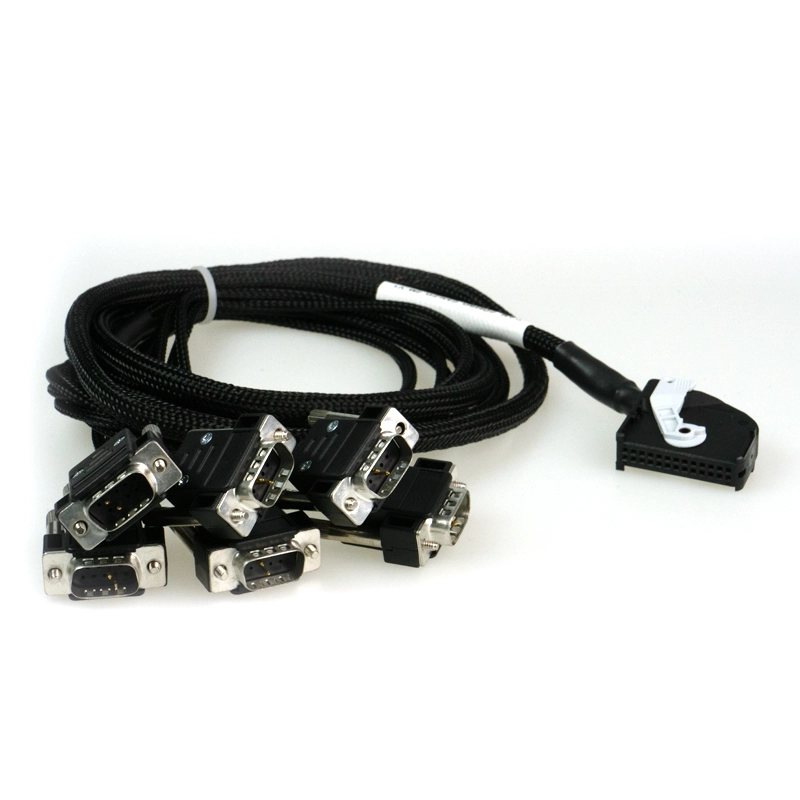 Part Number: EQ-1007
CM CAN Combo D-SUB9 cable 2m
Product Description
Technica Engineering's accessory products include cables and adapters, to enable fast and easy connections for frequently used test setups.
Our CM CAN Combo D-SUB9 cable with 2 meters length has an MQS connector on side one and 6x D-SUB9 connectors on side two. The MQS connector is used to connect the cable to a Capture Module CAN Combo. The 6x D-SUB9 connectors can be used to connect to 6x individual CAN channels.
This product has been designed to facilitate the use of our CAN Combo with HIL test benches and breakout cables that offer D-SUB9 connectors interfacing to CAN busses.
The minimum order quantity for this product is five pieces, unless it is ordered together with other non-accessory products (i.e. Media Converters, Capture Modules, Switch-based products). Check out our product category Accessories for other cables and adapters.
Technical data
FACTS
Cable length: 2 meters
Connector side one: MQS (to connect to a CM CAN Combo)
Connector side two: 6x D-SUB9
Downloads
If you want to request the user manual for this device or receive more technical information, feel free to reach out to our team via technicalsales@technica-engineering.de.
Fits well with