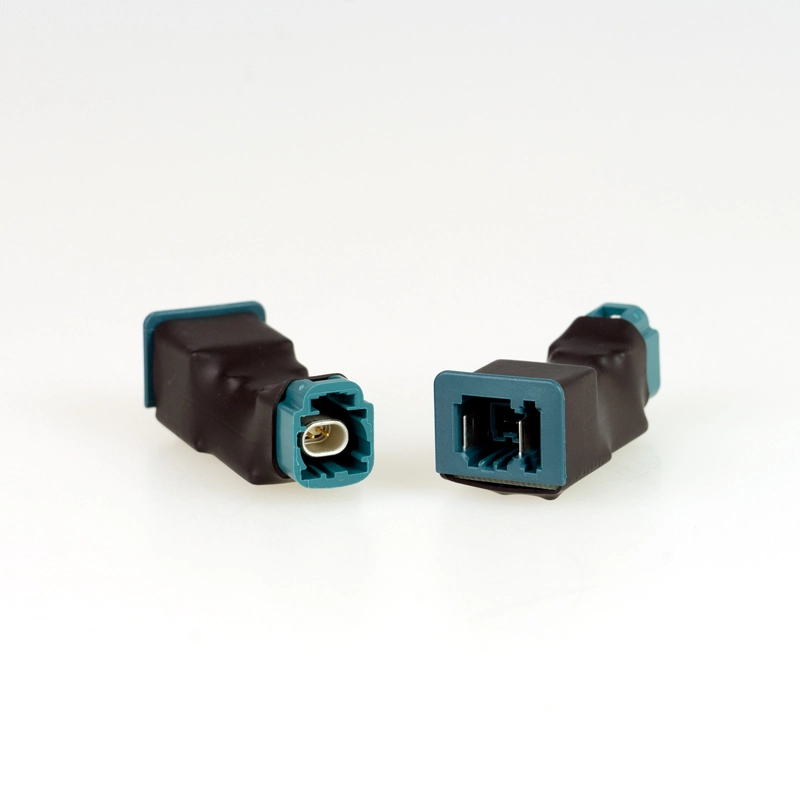 Part Number: TE-1380
H-MTD to MATEnet Adapter
Product Description
An adapter solution to connect H-MTD and MATEnet systems.
Our H-MTD to MATEnet Adapter is an accessory solution to enable a connection between the two connector types H-MTD and MATEnet, which are used for Automotive Ethernet (100/1000Base-T1). The need for this product at Technica emerged as we started using our own products for different cases at customer test setups and in projects. So now, we can guarantee the highest quality.  We provide products with both MATEnet and H-MTD connectors, since many Automotive OEMs use these two connector variants. We designed this adapter, to be able to use our hardware devices additionally in combined setups with the other connector type (MATEnet, H-MTD).
The minimum order quantity for this product is five pieces, unless it is ordered together with other non-accessory products (i.e., MediaConverters, Capture Modules, Switch-based products). Check out our product category Cables and Adapters for cables, adapters and SFP modules.
Technical data
FEATURES
Connection between MATEnet and H-MTD systems
Tested for VNA transmission (Network Analyser)
Tested for TDR (Time Domain Reflectometry) requirements
Approved in our laboratory environments
Fits well with