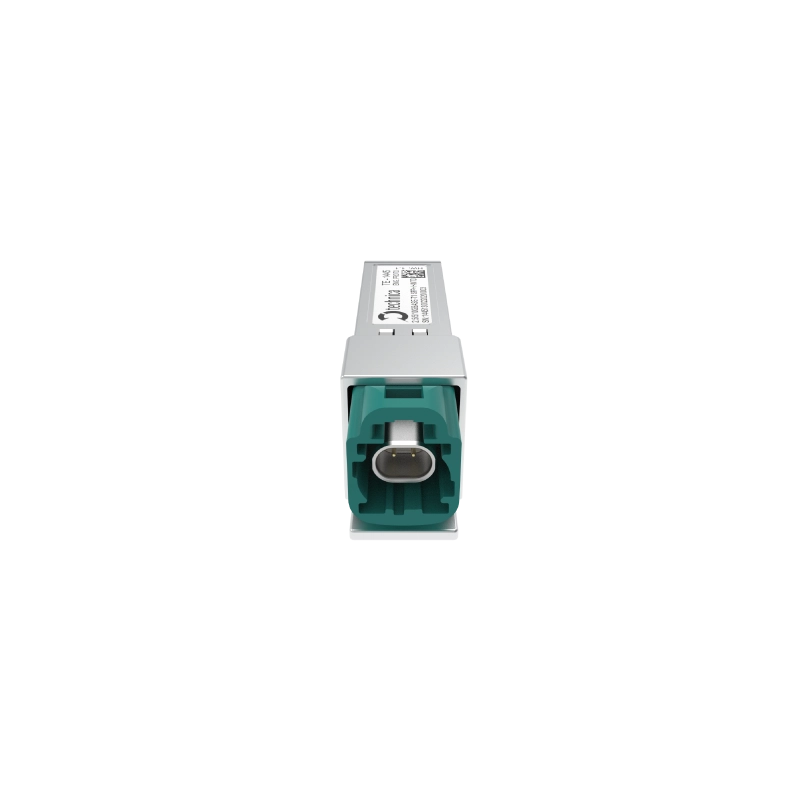 Part Number: TE-1440
SFP Module 1000BASE-T1 H-MTD
Product Description
The SFP Module 1000BASE-T1 H-MTD is a solution to convert between 1000BASE-T1 and SGMII using an H-MTD connector. It fits into a standard SFP(+) (Small Form-factor Pluggable) slot and provides an Automotive Ethernet interface (100/1000 Mbit/s full-duplex, on one single twisted pair cable). When plugged into approved devices, Hardware-in-Loop (HiL) systems, and test benches with compatible chassis, the SFP Module has to be configured to Automotive Ethernet (100- or 1000BASE-T1) after power-up.
The device features four dip switches for the following functionalities:
Dip switch no. 1: Slave/Master setting
Dip switch no. 2: 100/1000Mbps
Dip switch no. 3: IEEE/Legacy mode
Dip switch no. 4: SingleSendS/MultipleSendS mode
The device can be used together with other Technica Engineering products, like the Switch-Based products or Capture Module products or other approved chassis of Technica partners. However, the SFP Modules do not work as a "plug-and-play" solution. To set up the SFP Module, the user must be able to interact with the registers of the Phy via I²C and get in touch with Marvell (the PHY manufacturer) to receive the NDA-protected PHY-register setting datasheet to initialize the Phy. Some commercially available devices already recognize and work with the SFP modules successfully, please check the supported devices together with us.
You can get in touch with our technical sales team via technicalsales@technica-engineering.com for your individual use case with this product.
Technical data
FACTS
1 × DIP switch
1 × Status-LED
Marvell 88Q2112 A2 PHY
H-MTD connector for Automotive Ethernet
Fits into a standard SFP-slot
IP 20 rating
Voltage requirements: 3.3 volt DC
Size: 68 × 14 × 14 mm
FEATURES
Converts between 1000BASE-T1 and SGMII
Configuration via DIP switches

DIP-Switch 1: Master/Slave

DIP-Switch 2: HalfOut/FullOut

DIP-Switch 3: IEEE-/Legacy-mode

DIP-Switch 4: SingleSendS/MultipleSendS
Supports I2C for internal register access
Use case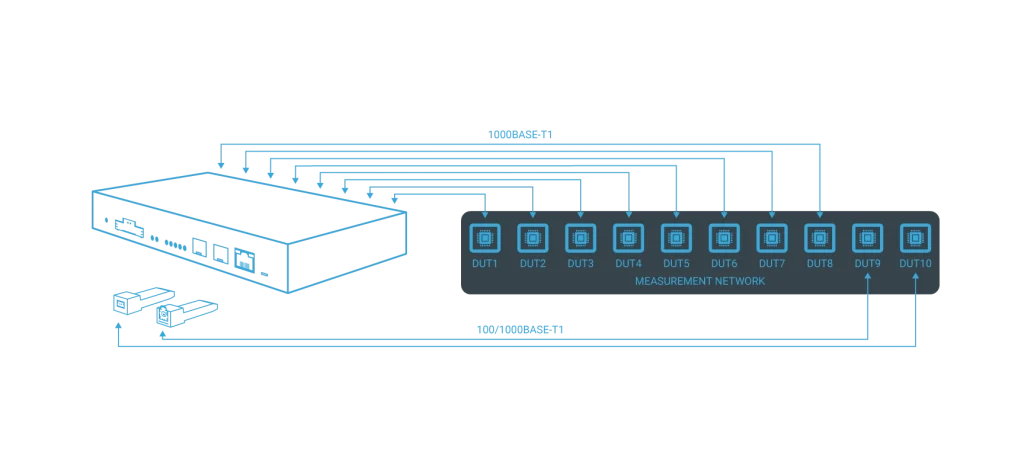 Fits well with