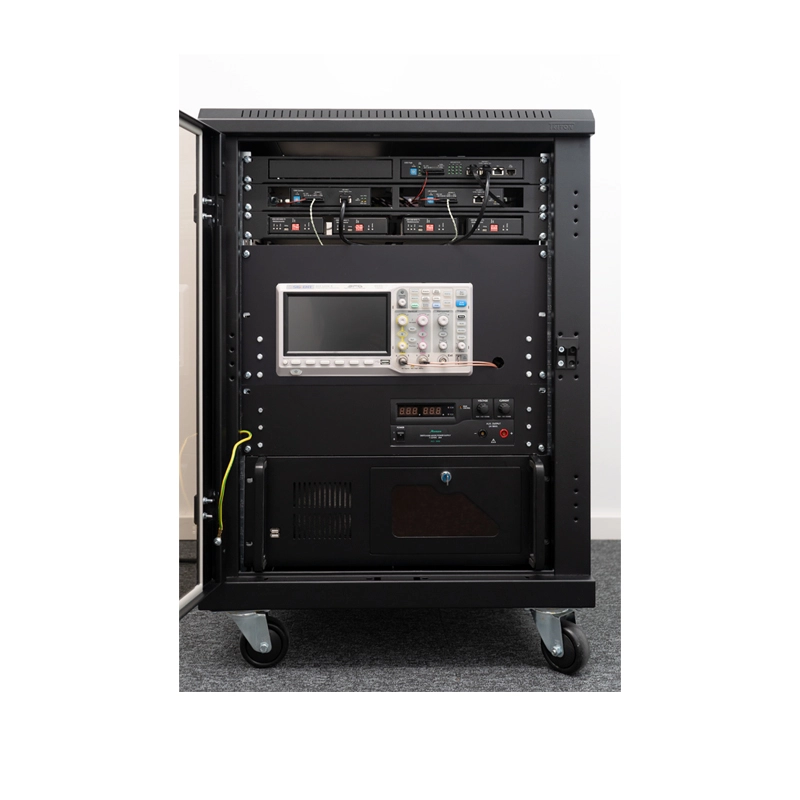 Part number: –
Time Synchronization Test Bench
PrototypE
Product Description
The Tme Synchronization Test Bench of Technica Engineering are increasingly of interest for Automotive OEMs in terms of testing individual ECUs for the correct time synchronization. With this test bench, we use our hardware products combined with a Linux-based test environment to check if the time synchronization of an ECU according to gPTP (802.1AS) is working as expected.
The test bench can be used for different test scenarios, including Jitter measurements, latency tests or also for manipulations of the gPTP messages. Time synchronization is an important topic in the Automotive industry, since more and more ECUs are coming into modern vehicle networks and it is necessary that the devices work on the same timing basis. This enables important use functionalities, as for example in the infotainment or driving assistance areas. In testing, unsynchronized logfiles are also a challenge when it comes to error handling.
Our Timesync Test Bench can check the proper reaction of the ECU after an incoming gPTP synchronization request and check if the setting of the joint time, as sent by the grand master, is working properly. Our Capture Module LIN Combo is used for the Jitter tests, while our Capture Module 1000High perfectly realizes tests cases regarding latency. This test bench is designed as a component test bench, so one ECU is tested at a time. If the time synchronization of a whole network of ECUs should be tested, please contact our sales team via sales@technica-engineering.de. Our team is of course also available for any questions or customization requests regarding the Timesync Test Bench, feel free to reach out to us!
Technical data
FACTS
Test PC (Linux-based)
Timesync Test Suite (software)
Oscilloscope
Capture Modules: CM CAN Combo, CM LIN Combo, CM 1000 High
Media Converters depending on ECUs under test
Individual connectors for OEM ECUs and pinning plan
Mobile test station on rollers
Individual adaptations possible
FEATURES
Tests for ECUs on functionality of gPTP (802.1AS) protocol
Different test scenarios: e.g. jitter measurements, latency tests or tests with manipulated gPTP messages
Approx. 100 ready-made, customizable standard test cases in continuous improvement
Downloads
If you have any question or you are wishing to receive the User Manual or more information on Body Electronic Test System, feel free to contact us at technicalsales@technica-engineering.de
Fits well with