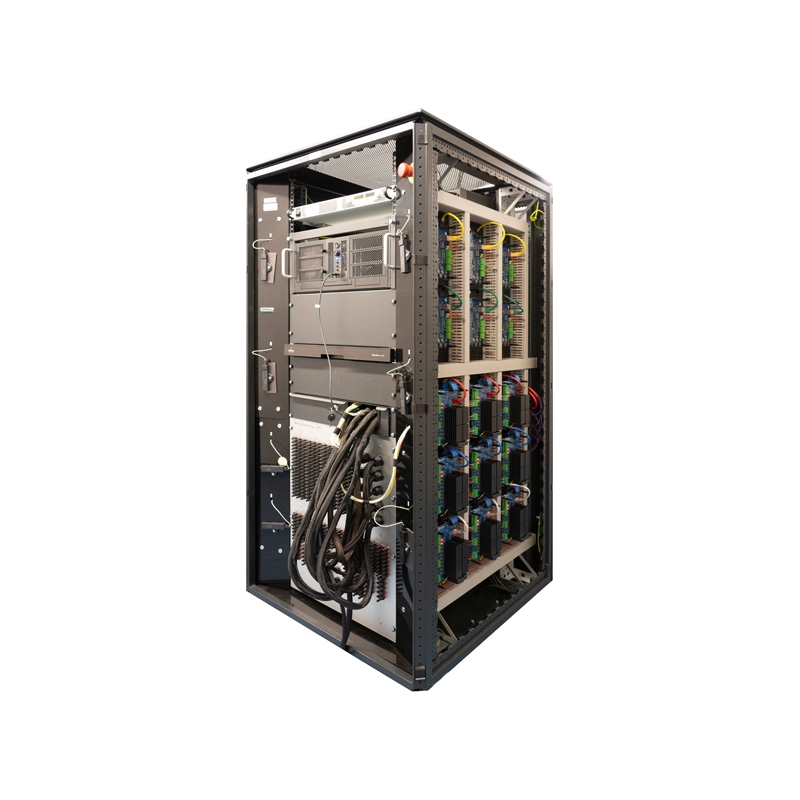 Part Number: –
BTS
PrototypE
Product Description
The Body Electronic Test System (BTS) enables automotive OEMs to execute ECU testing projects alongside Technica Engineering´s team. It provides the user with a wide testing scope, which allows for the realization of complex testing projects. Hence, it has achieved great market acceptance and adaptability.
Given our BTS' 12x configurable channels, which support CAN, LIN, FlexRay and use the SOME/IP's protocol to communicate, this test system can adapt to different customer requirements. It features 1x controllable relay channel to aid the user.
As a highly scalable Hardware-in-the-Loop (HiL) test system, Technica Engineering's Body Electronic Test System (BTS) was designed to automatically validate Body&Comfort ECUs (domain controllers). We can configure it according to your requirements, the BTS includes all common hardware interfaces and systems from the body electronics environment and can be used to test any complex, central ECU.
The BTS is above all characterized by the fact that real loads can be realized. The in-built continuous voltage and current measurement on the Analogue and Digital Inputs/Outputs, as well as the short-cut features alongside the CAN, FlexRay and LIN interfaces using Automotive Ethernet (SOME/IP), make it unique in the market.
The core of the BTS is a generic signal card that provides all the necessary inputs and outputs. A software interface can be used to configure a highly diverse range of requirements. Up to 32 basic cards can be operated in parallel, thus making it possible to simulate up to 448 Input / Output channels at the maximum capacity level. Therefore, the BTS can optimally be adapted to individual project needs.
All-in-all, with Technica Engineering's Body Electronic Test System (BTS), we provide a setup to successfully develop and validate ECUs by working with a very strong all-round test bench for multi-purpose testing. If you have any question or you are wishing to receive more information on our BTS system, feel free to contact us at sales@technica-engineering.de
Technical data
FACTS
Simulation of up to 448 inputs- / outputs at maximum capacity
12 × configurable digital and analogue (including PWM) I/O channels, with in-built voltage and current measurement
1 × controllable relay channel, with in-built voltage and current measurement
1 × controllable low current source channel (current < 35mA), with in-built voltage and current measurement
2 × High/Low Speed CAN
2 × LIN buses
1 × FlexRay
Allow connections of analogue and digital signals
FEATURES
Fully configurable by software: Each channel can be configured independently as Input or Output
The Open-Load, short-circuit to ground or to VBAT fault states can be simulated for all channels
All channels feature a double self-protection function to avoid damage to the BTS base boards or the connected device
HW Protection to avoid a current higher than 2A
SW protection with configurable threshold current per channel
Time synchronization between boards through CAN interface
For connection of hardware extensions to expand the functions of the base board, a connector with power and control/communication interfaces (3x SPI, I2C) is provided
Two possibilities to report changes in I/O Channels: Cyclic or On Event
Playback of stored patterns, for cases where timing is a critical factor
Downloads
If you have any question or you are wishing to receive the User Manual or more information on Body Electronic Test system, feel free to contact us at technicalsales@technica-engineering.de
Fits well with